COMMERCIAL CABINETRY
Commercial Casework, Cabinetry, and Millwork Products
BUILT TO YOUR EXACT SPECIFICATIONS
At Brew City Countertops & Millwork, we don't cut corners. Where others might use particle board, we use plywood. From hardware, to slides and 12 gauge construction, we use quality products and experienced craftsman on every custom cabinetry project.
From Wauwatosa's San Camillo Retirement Community, to West Allis Cheese Shop and Miller Coors in Milwaukee, we specialize in custom commercial cabinetry for a wide range of industries throughout Wisconsin, Illinois and Minnesota.
Whether you need custom reception desks, custom casework, laminate tops, or solid surface tops such as quarts or granite, contact us to discuss your commercial cabinetry project.
QUALITY COMMERCIAL PRODUCTS DELIVERED ON-TIME
When it comes to commercial cabinetry, we understand timeline and quality are important to you.
Brew City Countertops & Millwork will do anything and everything we can to meet your deadlines. At the same time, since quality is essential for a successful project, we strive to go beyond your expectations and strive for a "zero punch list project".
View some of our commercial work below and contact us with questions or request a quote by calling 414-545-6667.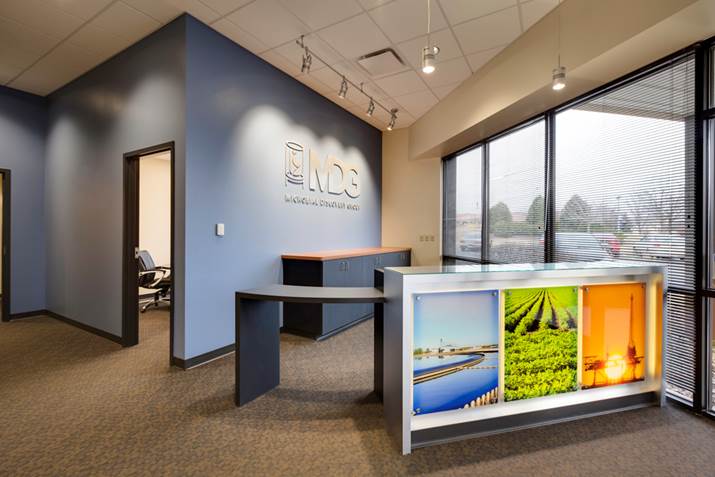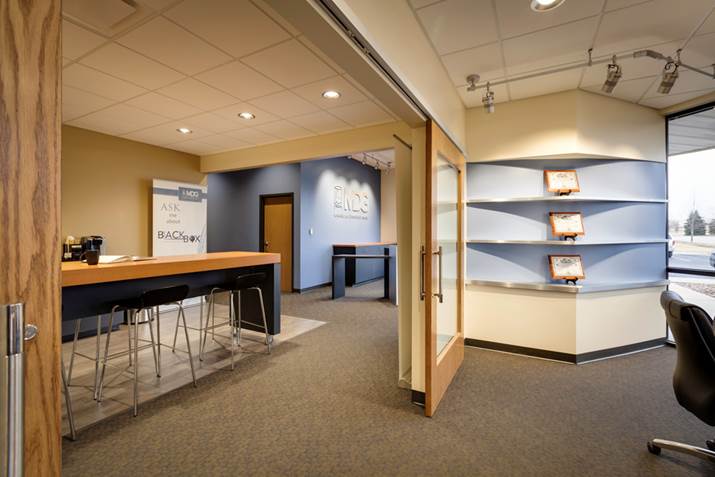 What are the lead times?
Lead times are typically 4-5 weeks after signed contract.
Is there a minimum quantity?
No, from a simple reception desk, to an office with custom casework, all cabinets are custom-made to order.
Do you take measurements?
Yes, we field measure, create drawings and construct the cabinets once the shop drawings are approved.
Do you have your own installers?
Yes, we can install or deliver the cabinets to your job site.
What is your service area?
We service customers throughout Wisconsin, Illinois and Minnesota, within 6 hours of West Allis, WI.
Do you use real wood?
All projects are custom-made to order. Depending on your preference, we can use laminate or any wood species available.
What is the standard warranty?
Standard warranty is one year from installation.
How is the interior of cabinets finished?
The interior of your cabinets is built to spec. Many commercial customers request a thermal fused melamine since it is affordable, yet heat, moisture, stain, abrasion, and peel resistant.
Can I get a drawing?
Yes, we begin by field measuring. We then create shop drawings in Cabinet Vision to provide you with a 3D rendering of your cabinets. Once the drawings are approved, we begin construction of your cabinets.
What are your standard specifications?
We construct all cabinets in accordance with Architectural Woodwork Institute (AWI) standards.
Will the cabinets be shipped to me?
We offer pick up or delivery and installation if desired.
What is your payment schedule?
We typically receive half down prior to start and final payment upon installation.
Have a Different Question Not Answered Here?
Contact Brew City Countertops & Millwork
Phone: 414-545-6667
W1240 Elmwood Ave. Ixonia WI 53036
Whether you have a question for us or you need a quote, fill out the contact form below and we'll be in touch shortly!
Our desire is to provide high quality custom cabinetry at competitive prices while maintaining outstanding credibility, unmatched customer service, and a basis for a comfortable living for those who help contribute to our success.
Address: W1240 Elmwood Ave.
Ixonia WI 53036